Setting up your Formicarium
 In this section I will guide you through how to setup your formicarium to make it ready for ants.Aside from what came in your kit you will need the following:
Small cup of water
Paper Towels (for your hands)
Small mixing container and fork
Q-tip (small piece of paper towel will work also)
 These instructions will work with all 3 sizes of our All In One Kits as well as our Full Kits.
Take a moment to go over all the instructions first. If you have any questions about the procedure ask first as once the grout has been mixed with water it will start to harden fairly quickly
 Mix the grout with just a little bit of water to bring to a toothpaste or peanut butter like consistency. It is best to add just a little bit at a time. If you make it a little too thin just wait and it will thicken some on its own.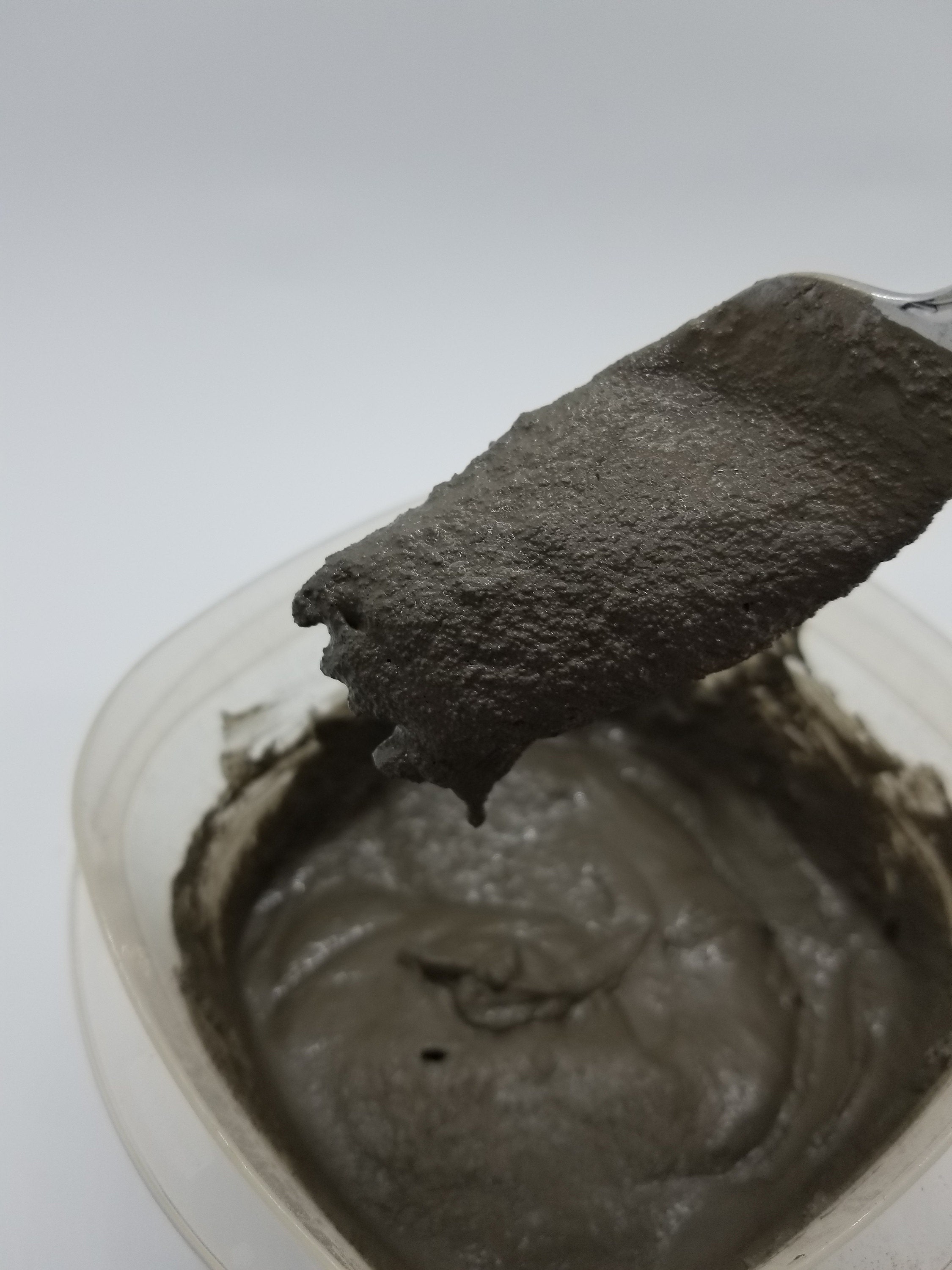 Then spread the grout (place a q-tip or wadded paper towel in the  entrance hole as shown). If you get any grout on the acrylic it will easily wipe off later. Keep the slotted hole clear as well (for the  expansion pin). Spread the grout right up to all sides of the acrylic  (thinner at the edges) so all the plastic is covered like the  picture below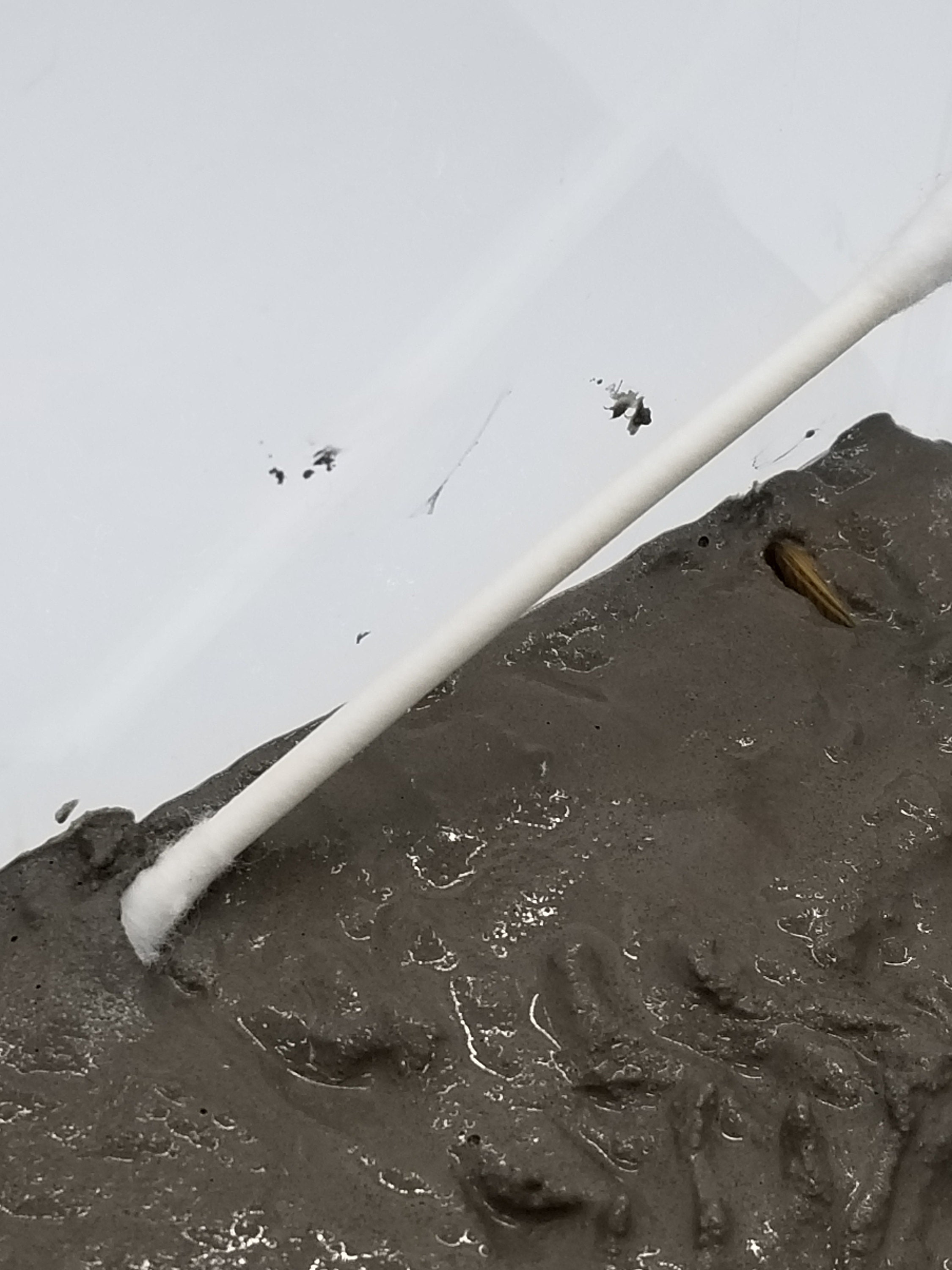 Add all the grout and shape to whatever you like to create your 
'terrain". Now you can remove the  q-tip from the hole and use it to shape the hole area . Again make sure the expansion pin area is clear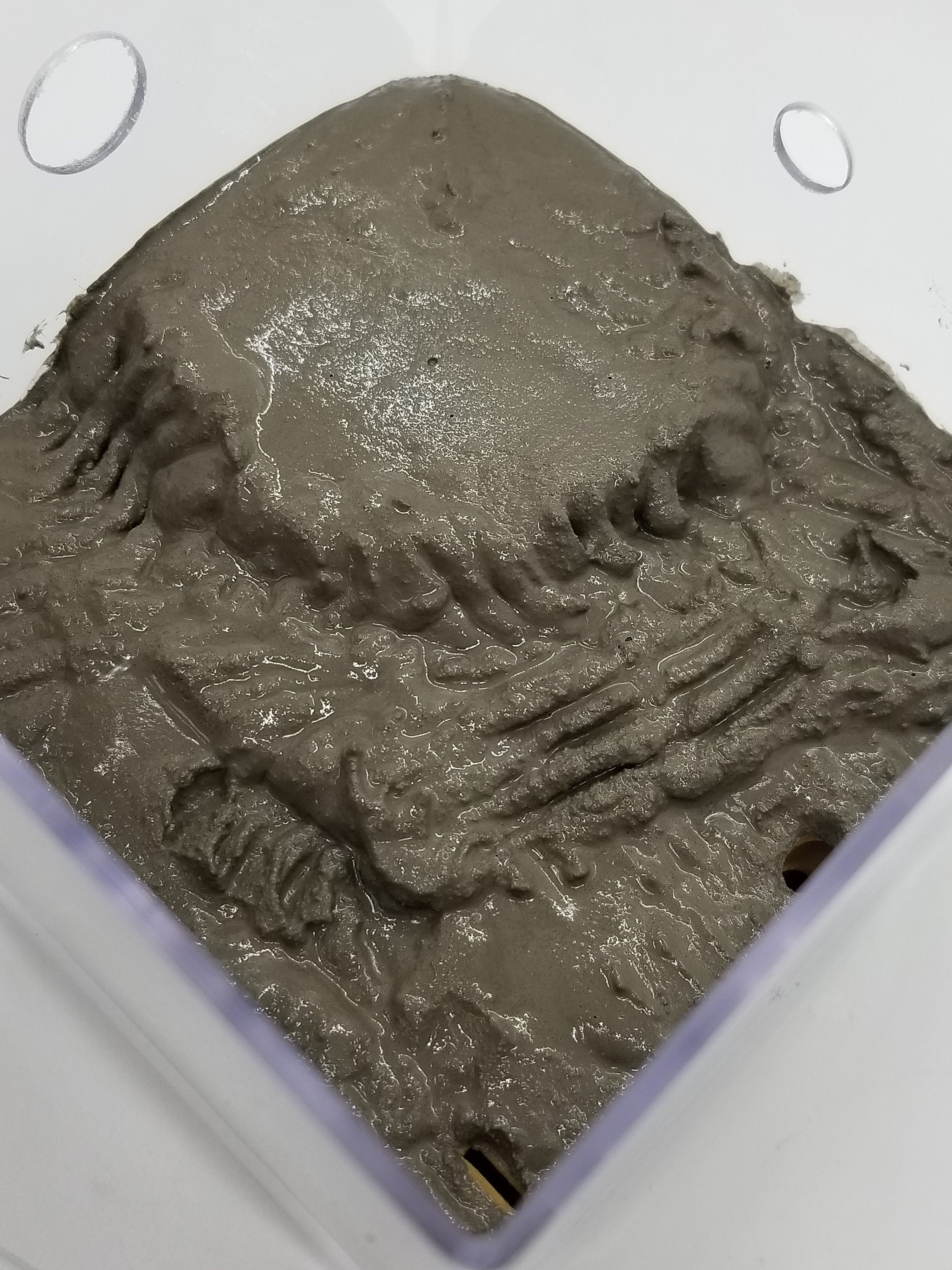 Next you will push the plastic plants and rocks into the wet grout until  you are happy with the look. Sprinkle the pebbles and sand around. You  may want to place the q-tip back to stop the sand from getting into the  nest area if you like.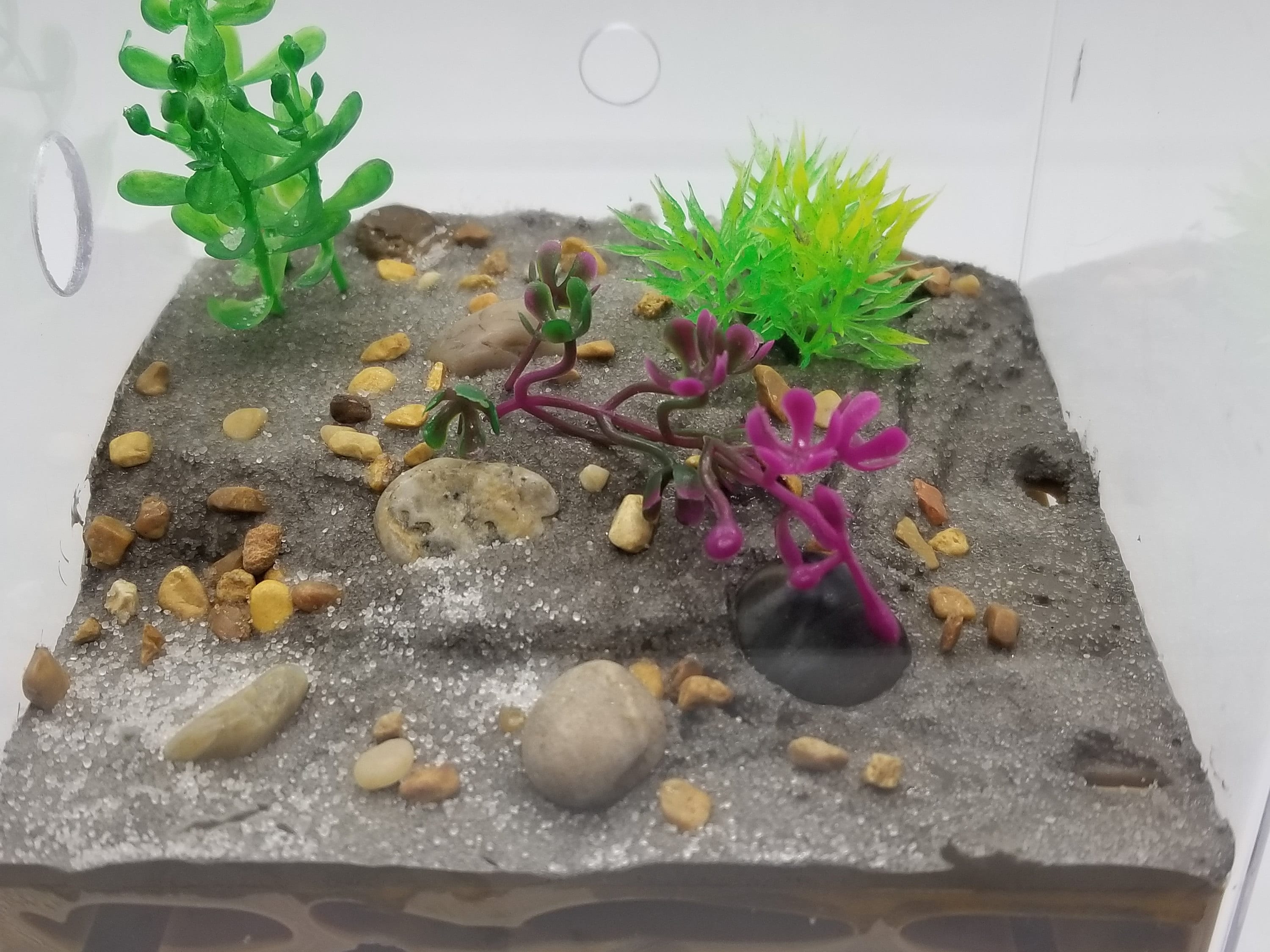 Feel free to add a twig or something from your yard but just make sure  it is pesticide free! 
Once you are satisfied with your design, place  something under the front of the unit so it is tilted with the front nesting areas higher than the rest. This is to let the moisture and water run  off stay away from the front of your nesting areas. Let the unit sit and dry like this for a full day.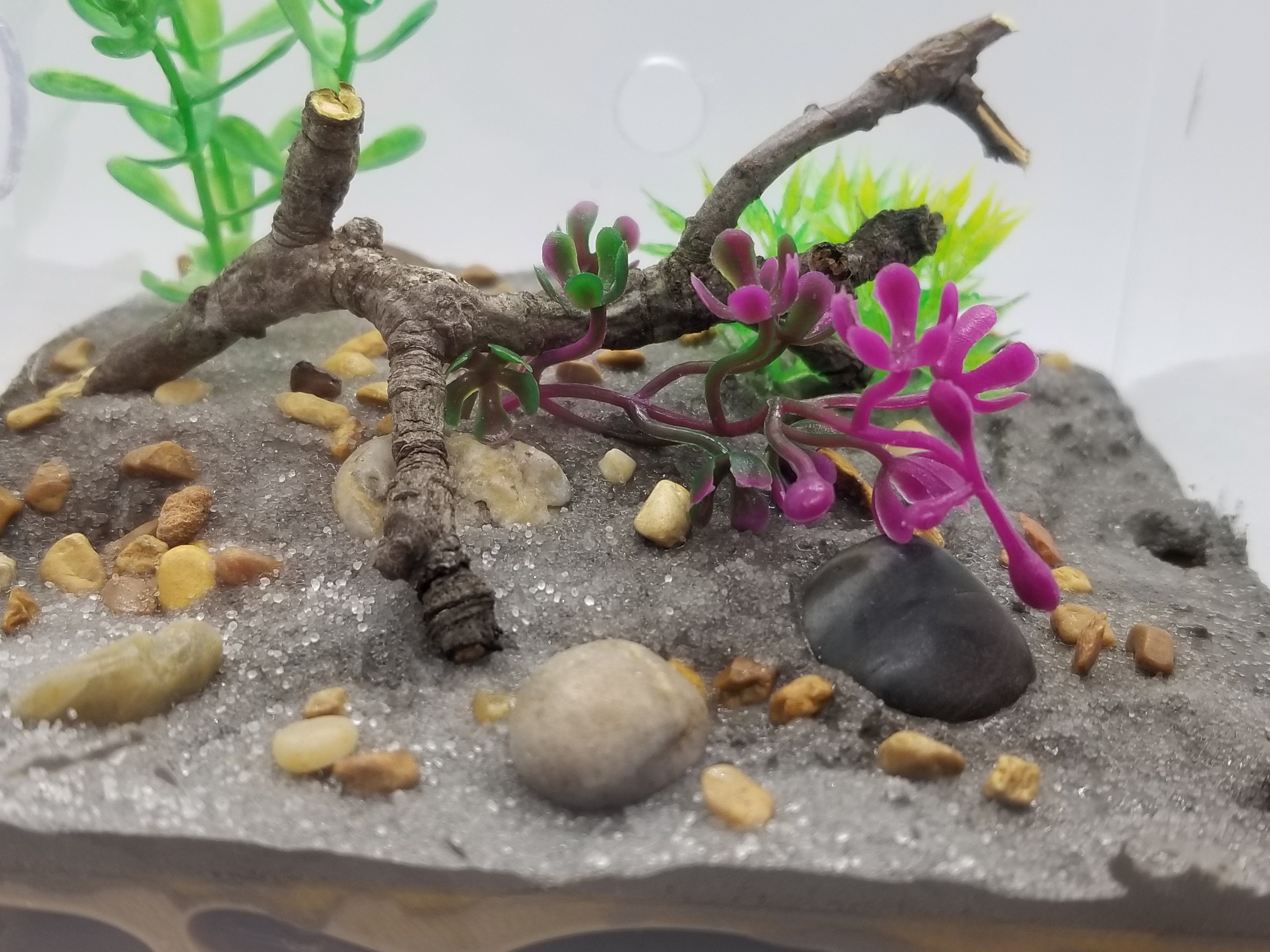 You are ready for your ants!